Pawn Loan Scottsdale
Now at North Scottsdale Loan and Gold: a fast way to turn any of your assets into fast cash.  A pawn loan is a product that allows you to go from zero to thousands of dollars in a matter of mere minutes at North Scottsdale Loan and Gold.  When we're short of money, typically the only option we think is available to us is selling off extra stuff we have meaning we'll ever get it back again.  What many of us don't know is that a cash loan is available against any items you might have of value in Scottsdale, Phoenix, or Tempe!  Our cash loans are a great way to get a short term cash loan on anything of value you may have in mere minutes.  The beauty lies in that literally anything is good for cash!  Let's take a look at what is good for a pawn loan.
Jewelry
Gold, silver, and diamond jewelry is perhaps the fastest and easiest way to get the fast cash that you need.  Due to the high value of gold and diamonds, and the fact that their value simply hasn't decreased over the last few hundred years.  It allows us to loan cash aggressively and rest assured that our investment is protected.  No matter if it's a ring, bracelet, earring, or necklace, your gold jewelry is good for a cash loan.
You can look at how we evaluate the worth of each of these precious metals on their respective pages.  What's important to keep in mind is that North Scottsdale Loan and Gold pays the most cash you'll find throughout all of Scottsdale.  We've been the top pawn shop in Scottsdale for well over a decade, and our customers return because we pay the most cash out of any of our competitors.  We also can work with sliding interest rates for our high value customers which many other pawn shops would simply be unwilling to do.  We're the place to visit for jewelry loans no matter the situation.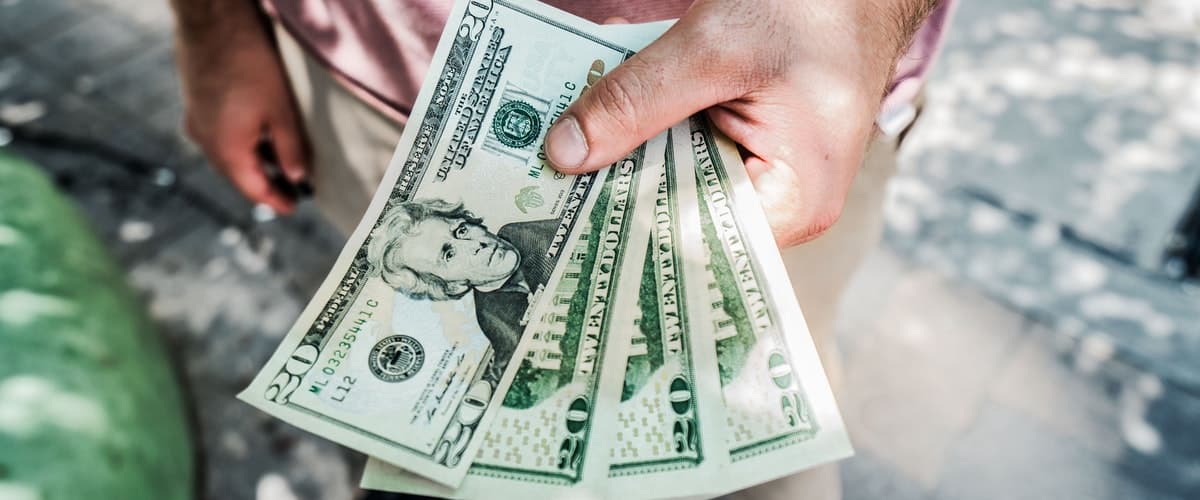 Electronics
Same as jewelry, all of your electronics are good for cash loans as well.  It's quick and simple to get a computer loan on an Apple MacBook or an Apple iPhone when you need quick cash.  Our electronics loans are no different than our jewelry loans, and can be completed with cash in your hand in as little as five minutes as well.  Everything from computers, laptops, cell phones, to sound systems, are good for cash loans at our pawn shop.  If you've got any sort of electronics and are wondering if you might be able to get a cash loan against it, just reach out to us, but we can almost guarantee that our answer will be yes.
Musical Instruments
This is an interesting one but also one to consider.  There's not necessarily a huge market for used trombones, used trumpets, or used saxophones these days, so it can be difficult to get money when you need it.  Fortunately, North Scottsdale Loan and Gold is more than happy to make a short term pawn loan on any musical instruments you might have.  By far are our most popular and probably easy to get a cash loan on is a guitar.  Guitars are perhaps the most popular instrument in the entire world due to their popularity meaning we can loan more cash on them than with other instruments and do it much quicker.  Keep in mind you need to know how to play the instrument as we need to test it to make sure it works!
Vehicles
Vehicles?  Yes folks!  If the cash loan you need is truly above and beyond what you'll get from jewelry or electronics loans, you can get an auto title loan and get the thousands in cold, hard cash.  We can make auto title loans on cars, luxury vehicles, exotic vehicles, boats, and even motorcycles.  This is a safe, secure way to not only keep driving your car when you need to, but to get thousands in cold, hard cash.
Repaying Your Cash Pawn Loan
Repayment is quick and simple.  For everything except an auto title loan, the loan is written out for a period of ninety days according to law.  At any time during these ninety days you're more than welcome to come and get your items by paying the principal plus interest that has accrued and you can get your item back.  There's no prepayment penalty whatsoever.
If come the end of the ninety day term you're not ready to pay back your loan, we're more than happy to be flexible.  We can offer small extensions until you're ready to pay the amount in full, or if you're able to pay off the interest that's accrued up to that point we can extend it for an entire 90 days more!  At North Scottsdale Loan and Gold, no matter if you're from Phoenix, Tempe, or Scottsdale, we're here to help our customers.

If you're in Scottsdale, Tempe, or Phoenix and need a fast cash loan on anything of value—North Scottsdale Loan and Gold is here to help you. You can get fast cash in mere minutes at our Scottsdale pawn shop.