The best pawn shop Scottsdale has can make loans on ANYTHING!
As the best pawn shop to be found in Tempe, Phoenix, and Scottsdale, we've spent over a decade perfecting our valuation techniques and finding and hiring the best and most knowledgeable associates to ensure that we can pawn, buy, and sell everything from electronics to jewelry to Rolex watches.  Our goal is to best serve our customers at whatever cost, not to exploit them and their items for easy money.  Being able to ensure we're getting our customers in Scottsdale the most money possible is all we hope to achieve.
There is no credit check and no approval process at our pawn shop. We base the loan amount on what the resale value of your item is when you bring it in to our pawn shop. We take any gold, silver, platinum, jewelry, diamonds, electronics, speakers, iPods, computers, guitars, fine watches, Rolex, Cartier, Breitling, Patek Philippe, Tiffany, Panerai, and much more at our pawn shop.
The most important thing to know about North Scottsdale Loan and Gold, and most pawn shops, is how can you trust a pawn shop to buy, pawn, sell, or even appraise your items when we take such a broad range of items?  What makes us different at North Scottsdale Loan and Gold, and from other Scottsdale Pawn Shops, is our vast experience appraising, pawning, and selling all of these items for over a decade.  With ten locations spread around the valley, some around for even longer than a decade, we've not only given time for our associates to learn and grow at our pawn shops, but we've become experts in just about every field.  I mean, we even make loans on Medical Equipment!  Who else does that?  Our experience is so vast that we've damn near become doctors.  On a serious note, we're experts in everything from diamonds to electronics to musical instruments to jewelry -- especially gold and silver.  If you want to trust a pawn shop in Scottsdale, Tempe, or Phoenix, there's only one choice: us.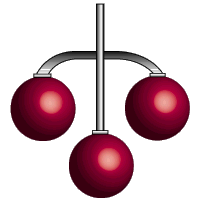 We offer pawn loans against electronic brands such as Apple, Sony, Pioneer, JVC, Panasonic, Martin Logan, Bose, and more.
We will also take fine art including Monet, Degas, Renoir, or Picasso. Please bring these to our pawn shop.
We loan on high-end musical instruments inclduding Fender, Gibson, Yamaha, Les Paul, and Washburn.
At North Scottsdale Loan & Gold, we can make loans from as little as $10 all the way to $1,000,000. Whether you have one diamond stud earring or an entire collection of jewelry, we can help you with your financial needs. Stop by our store for a free quote on all your valuables.
We are the pawn shop Scottsdale trusts MOST!

Serving Scottsdale, Phoenix, Tempe, Mesa and the Greater Phoenix Area With Pawn And Loans Now!