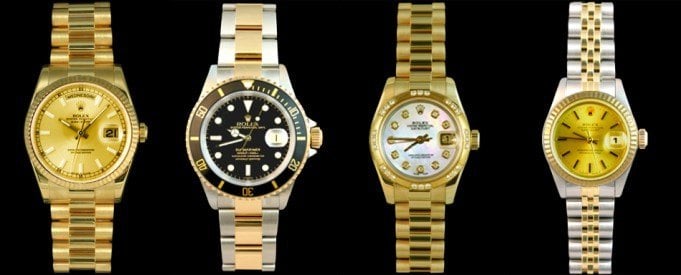 Rolex Watch Pawn Loans in Phoenix, Scottsdale, & Tempe
Daytona, GMT-Master, Yachtmaster, Submariner, Datejust
Used Rolex Watch Loans
Pawn Your Rolex in Scottsdale
We are able to purchase the watch from you or you can take a loan on it, in which we would store your watch in our high-security safe. We will take new, used, vintage, and broken Rolex watches.  An important thing that many know is difficult about Rolex watches is whether or not its authentic.  With so many fake watches, especially Rolexes, floating around in this day and age, it takes a true watch expert to verify its authenticity.  Our trained professionals know exactly how to verify these, being expertly trained to deconstruct these watches and verify the internals, serial numbers, and various other aspects.  If you're not sure you're ready to get a Rolex Loan, but just want to ensure your watch is real, we're more than happy to help in whatever way we can and verify its authenticity for free.
Originality and Authenticity
The original package and paperwork will add a significant amount of value to your Rolex, so be sure to bring them in if you have them.  The reason this is crucial to your Rolex Loan is what I discussed up above: knowing whether a Rolex is real or not is the most difficult process!  Things like the box, original paperwork, and even the receipt, help us be more confident in giving you the pawn loan you need as we can skip many of the nuances that come with such a high-value item.
If you have the original invoice for the watch, bring it in. It will assist us in authenticating the timepiece and speed up the process.
Visit our Rolex Watch Reviews for detailed information on each Rolex model. Or, simply click any model below that you wish to know more about.  Our review page is simply just for you to get more information about various Rolex models, but also so you can see our true love and experience with Rolex watches.  You don't hang around in the business for over a decade and not become an expert on Rolex Watch Loans.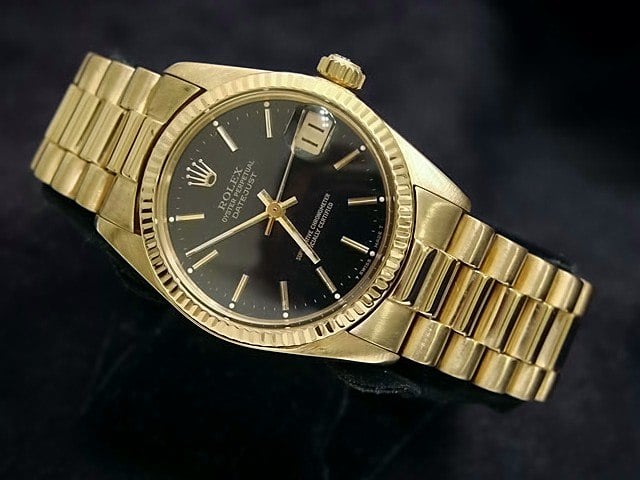 We Offer Loans on ALL Rolex Models
Rolex Presidential
Rolex Air-King
Rolex Cestello
Rolex Datejust
Rolex Explorer
Rolex Oysterquartz
Rolex Quartz
Rolex Yacht-Master
Conveniently located at Scottsdale Road and Shea, North Scottsdale Loan & Gold serves Scottsdale, Phoenix, Tempe, Mesa and the Greater Phoenix Area.
Stop by today and get the best Rolex watch loans Scottsdale has to offer!