Sell Diamonds in All Shapes and Sizes Today!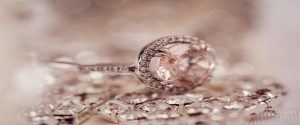 North Scottsdale Loan and Gold, your diamond expert, has been the top pawn shop to sell diamonds at for well over a decade.  It's important when selling diamonds in Phoenix, Tempe, and Scottsdale, that you trust the buyer.  Diamonds take a true expert to properly appraise and valuate due to their intricacies.  The leader in diamonds worldwide is the Gemological Institute of America.  They're the group responsible for setting the guidelines for diamond appraisal so that we as consumers have a basis on how to evaluate their worth.  This is why all of our employees are personally trained by a GIA-certified expert before they even step foot in our store.  Let's look at the selling diamond process and also how diamonds are evaluated for their worth.
Diamond Evaluating Criteria
When it comes to finding a diamond's worth, there's four strict criteria that we use to put a cash value to it.  This has nothing to do with whether it's set in another precious metal, or the overall quality of what it might be embedded in, and is only concerned with the diamond itself.  These four criteria are:
The first important aspect of a diamond is the cut of it.  This is what shape it is, and is a very intricate process.  It is a very specialized skill to cut a diamond into specific shapes, and due to just our human nature, means some cuts are far more valuable than others.  Popular shapes include the Round Brilliant, Princess, Emerald, Marquise, and Radiant.  If you've got a diamond engagement ring, most likely you've a Round Brilliant Cut which is by far the most valuable one.
The second aspect is color.  What many of us probably don't know is that diamonds come in all kinds of colors.  We're used to clear / white diamonds, but they can be find in beautiful, vibrant yellows, blues, browns, and even purples.  Using a color chart, we're looking to see what its true color is.  The clearer, or closer to white, the diamond is, the more valuable it is!
Third, we look at clarity.  This is also one of the most important aspects as has nothing to do with color discussed up above.  This has entirely to do with the physical aspects of the diamond.  Our associate will look at blemishes, inclusions (essentially a deformity inside of the diamond), and how "clear" the inside of the diamond is.  This is difficult to describe, but it comes from the experience of looking at quality diamonds and how the light refracts through them.
Lastly, we have the most important determining factor of the cash value of your diamond: carat.  When people speak generally, this is referred to as the weight of the diamond, but how do you weigh a diamond that's inside a setting?  Again, this is why you want the top of the top professionals looking at your diamond.  The carat size varies drastically based on the cut and the depth of the diamond.  Untrained diamond buyers will simply overlay a plastic cutout and base their estimate off of that, often costing you the cash you deserve for your diamonds.
With all this information combined, our associate will come up with a cash offer for your diamond.  The gold, silver, or platinum that it is encased in will be evaluated separately and added to this offer, so don't worry we're looking at each and every aspect to get you the most cash.  In Phoenix, Tempe, or Scottsdale, we're the only place where you should sell your diamonds.
Getting Cash in Your Hand
Once all of this is completed, we make you a cash offer.  No checks, no nonsense, the offer our associate makes you is what you leave with at our store.  This offer will include both the price of your diamond as well as the weight of the surrounding precious metals (gold, silver, platinum).  We evaluate this separately, and if you'd like to know more information about this process as well see the pages linked right above.
Should you accept(and you definitely should!) we'll collect a few signatures, put cold, hard cash in your hand, and then send you on your way with cash in hand.  If it's diamond jewelry, diamond bracelets, diamond earrings, in Tempe, Scottsdale, or Phoenix, North Scottsdale Loan and Gold is the only pawn shop you should trust to get the most cash.