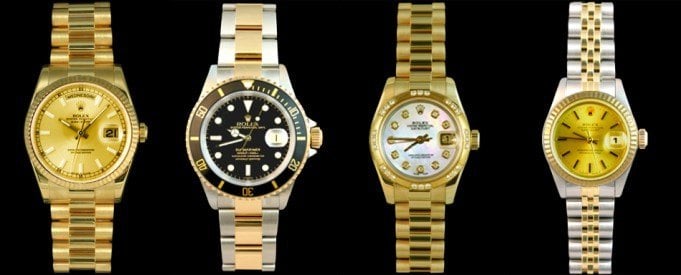 Luxury Watch & Vintage Timepiece Buyer Scottsdale | Tempe | Phoenix
Fine Watches, Luxury Watches
Scottsdale Wristwatch Buyer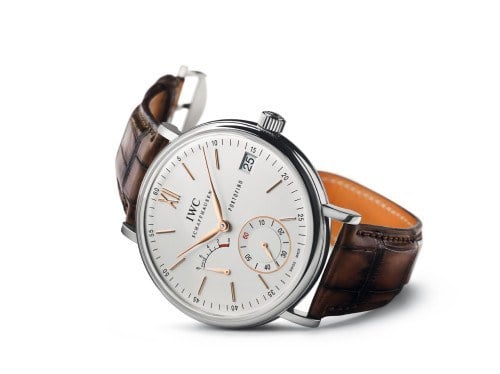 Here at North Scottsdale Loan & Gold, we buy watches of all types. We also offer free appraisals to anyone looking to sell their used wrist watches. Because we understand that expensive jewelry can be high in both monetary and sentimental value, we won't make you feel obligated to buy or sell as you might find with other watch buyers. North Scottsdale Loan & Gold strives to provide the fairest price for luxury watches without any sales pressure or underhanded tactics.
Getting the Most from Your Luxury Wrist Watch
Although every free watch appraisal will produce an independent value, our maximum payouts for watches are based on your brand. See the following list for an idea of how much you might qualify for on a loan.
IWC – up to $20,000
Omega - up to $20,000
Breitling – up to $20,000
Panerai – up to $30,000
Breguet – up to $100,000
Rolex – up to $100,000
Cartier – up to $100,000
Patek Philippe – up to $175,000
Audemars Piguet - up to $175,000
Don't own a $20,000 wrist watch? Don't let that deter you from coming in. We buy many different watches—not just luxury brands. Bring us your grandparents' gold antique watches and we'll make sure your experience is just as beneficial as it would be if you owned an Audemars Piguet. We will buy any gold watch—just bring it in for a quote.
Guide to Selling Watches for Cash
As a rule of thumb, the more documentation you have for your wrist watch, the better. Compile the following items to better assist the watch buyers at North Scottsdale Loan & Gold. Not only will the paperwork add significance to the overall value, it will allow us to authenticate the timepiece in an efficient manner and expedite the entire process so that you can leave quickly with your cash or loan.
Original box/package

Original invoice or copy of receipt

Documentation including serial number, diamond report, watch description, etc.
A Note on Rolex Watches
The Rolex brand is one that varies substantially in cost, style, and resale value. If you're wondering whether your older Rolex model is still worth anything, chances are it is.
We take ALL different Rolex models:
Rolex Submariner
Rolex Presidential
Rolex Daytona
Rolex Cellini
Rolex Air-Kin
Rolex Cellinium
Rolex Cestello
Rolex Datejust
Rolex Explorer
Rolex GMT-Master
Rolex Milgauss
Rolex Oysterquartz
Rolex Quartz
Rolex Sea-Dweller
Rolex Yacht-Master
Buy Your Next High Value Watch from North Scottsdale Loan & Gold
In addition to buying, North Scottsdale Loan & Gold is also a trusted and experienced industry leader in the business of selling watches. We sell fine watches at a fraction of retail prices. We can even beat many online wrist watch dealers. Stop by our store to browse our showroom for high-end watches at discounted prices. Though we are located in Scottsdale, we provide fast, fair service to the surrounding areas of Phoenix and Tempe and the entire Valley as well.
Our customers agree. We are the best watch buyer in Scottsdale. Stop by today to get a free quote on your watch or browse our selection of luxury watches to buy for yourself or a loved one.
For questions, call 480-443-4653. Please understand that we must see the wrist watch in person to provide an accurate quote.