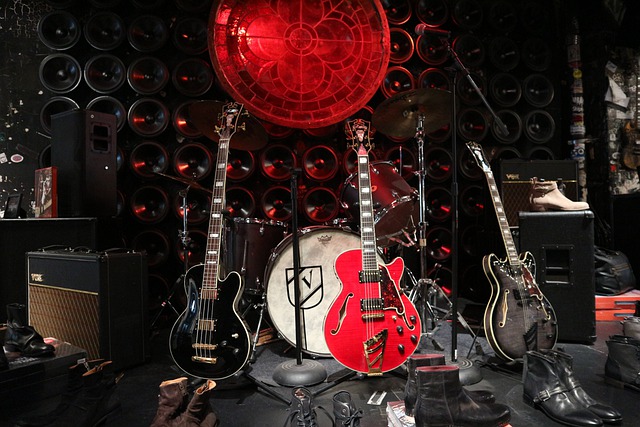 Musical Instruments Buyer - Audio Mixers & Equipment
Acoustic Guitars, Electric Guitars, Basses, Drums and Amplifiers
We Are Scottsdale's Musical Instruments Buyer!
Do you have used instruments, music equipment, DJ equipment, or audio gear you no longer need? Whether you're a member in an orchestra or had a passing interest in playing guitar in a grunge band, we can help!  Therefore, we know the value of instruments and we've got you covered with the highest rate of return.  Because we have earned a stellar reputation of offering the most cash possible in town.  Therefore, making us the #1 Musical Instrument Buyer in Scottsdale!
North Scottsdale Loan & Gold not only pays top dollar for all types of musical instruments, we pride ourselves on excellent customer service, vast knowledge, industry experience, and fast, easy valuations of your belongings.
We understand the needs of our customers and believe that whether you're trying to pawn a generic guitar or a vintage Martin acoustic worth tens of thousands of dollars, everyone should be treated fairly.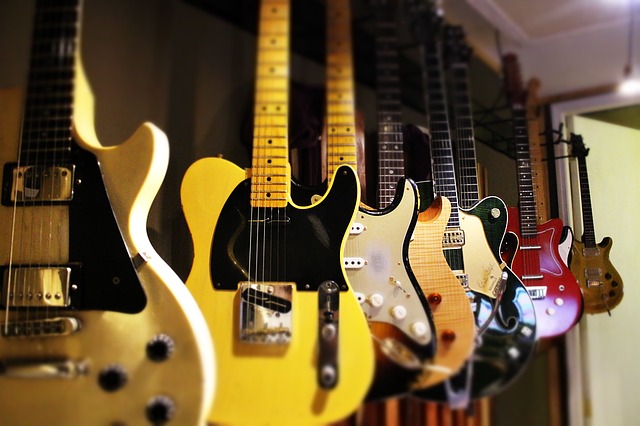 What a Musical Instrument Buyer Looks For
First, get your musical instrument in optimal condition whether it requires a quick cleaning or string change. Gather all packaging/storage containers, accessories, and paperwork whether it is previous appraisals or original receipts.
If your instrument is in poor or fair condition, don't let that deter you from visiting North Scottsdale Loan & Gold. We buy all types of musical equipment from a wide range of values—even old high school/college band equipment!
Once you've dusted off your equipment, bring it in for a free valuation. There's no appointment required. In nearly all cases, you'll be made an offer on the spot after we've determined the fair market value. This can depend on a number of factors:
Age of instrument (older isn't always bad—it might be an antique!)

Aesthetic condition

Working condition

Complete or missing parts/sets/accessories

Current store inventory

Supply and demand
Buy, Sell, Pawn, or Trade Your Musical Instrument
If you aren't ready to sell your cherished musical instrument, but still need access to quick cash, North Scottsdale Loan & Gold can write loans for your audio equipment and music gear. We simply hold your instruments as collateral. We've been serving the Valley for years with clients who come from Phoenix, Tempe, Scottsdale and beyond to get top dollar for their sale or trade-in.
Although we are regarded as the top musical instruments buyer in Scottsdale, we also sell music gear and equipment. Whether you're starting a band and need a new drum set or you're finally taking up violin lessons after all these years, North Scottsdale Loan & Gold can give you a great deal on instruments. Perhaps you want to upgrade your guitar or add a second (third…or fifth) guitar to your collection. No other retail store will come close to our prices on used music equipment.
Top Brands of Music Equipment
Music is a part of all of our lives one way or another.  We will buy Sound Systems, Mixers, Amplifiers, Equalizers for cash!  Connect with an associate via live-chat to see how much we could offer you on your sound board and software today!  Maybe you are a DJ that is leaving the industry.  We'll buy your MacBook and Serato box along with the mixer and turntables. We'll even buy commercial equipment brands such as Allen & Heath and Rane.
We buy all makes and brands of musical instruments.  Here's just a few...
Epiphone

Roland

Gibson

Fender

Harman

Roland

Martin
Tama

Dunlop

Casio

Yamaha

Sony

Pioneer

Technics
Korg
Moog
Fabian
Shure
Sennheiser
Audio Technica
Pearl
We Buy Audio Equipment, Mixers, Sound Systems & More
Why North Scottsdale Loan & Gold?
Neighborhood pawn shops are a gamble at best. Visit a clean, honest, and experienced buyer who knows the business of musical instruments. Have saxophones, synthesizers, guitars, drums, bass, or amplifiers? We do too, which means we speak your language. We've been serving Phoenix, Tempe, and Scottsdale for years—pay us a visit and see why! Don't hesitate to call if you have questions; however, please understand that in order to make a deal, we'll have to see your instruments in person. Reach us at 480-443-4653.