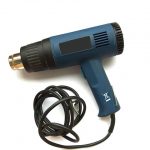 When you are ready to sell air tools, you do not want to waste your time selling them one by one.  Specially when you know that North Scottsdale Loan & Gold will by your entire collection and compressor today.  In addition, we offer our customers a higher percentage of the current value, making it hard to beat our offers.  Come on in today and see what offers we have in store for you!
Assessments to Sell Air Tools


At North Scottsdale Loan & Gold we find the value of your air tools by our assessments.  Our valuations of your air tools are provided free of charge, whether you accept our offer or not.
Our associate will begin the assessment by looking over the physical appearance of your equipment.  This is to make sure that there are no marks or dents that will affect your offer.  Meanwhile, they will also make sure that all the accessories and attachments that came with each tool is present.  After that, our staff member will connect it together and verify that your tools are in good working order.  Finally, the current market value is confirmed, and then our cash offer will be presented to you.
Helpful Hints to Receive the Best Offer Possible When You Sell Air Tools:
Remember all the accessories and attachments for each tool and/or the compressor.
Bring in your pneumatic tools in their best possible condition.
If you still have your receipt from the purchase, and/or the original box they came in, bring them with you.
Brands of Air Tools We Want to Buy
Accepting Our Offer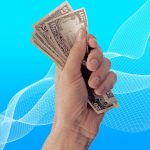 If you accept our offer, we will need a few things to finalize the sale.  Our associate will need you to provide your current Arizona Driver's License, along with a few signatures.  Once that is done, we will count out our offer in cash and hand it directly to you!  From the start of the assessment to the counting of cash can take as little as 10 minutes.
If you would like to get the process to sell air tools started before you arrive, or would prefer to pawn your air tools, click on the bottom right.  You can reach an assistant via live-chat to answer your questions and get the paperwork started before you arrive at our store!