Sell Power Tools for Fast Cash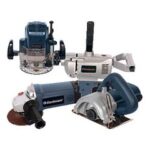 Power tools are one of the greatest man-made inventions to date.  Whether using them for work or at home, they save valuable time and help us build and create everything around.  There is no denying that they retain their value well, while also providing value in what can be created with them.  So consequently, they also can be a valuable resource when you need some cash quickly.  At North Scottsdale Loan & Gold, we can turn their value into the most cash possible in your hand.  Bring in any or all of your power tools for an appraisal and cash offer today.
Sell Power Tools for the Best Cash Offers
We realize that every pawn shop claims that they make the best offers to their customers.  However, we can back this up with a track record of payouts being consistently a higher percentage.  Because we are focused on being the one that puts that cash in your hand.  Therefore, the percentage of the current market value we pay out is usually 10% – 20% more than our competition.
Helpful Hints to Get the Best Offer When You Sell Power Tools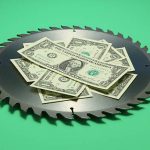 Power tools are made to be used and we realize this.  Because unless you've never used the item, it is going to have wear and tear on it.  Although, it is always best to bring any item into North Scottsdale Loan & Gold for an appraisal, in the best condition possible to sell power tools and other valuables.
More Helpful Hints:
Make sure you have any and all accessories that it came with when you bought it. For instance, the charger for cordless power tools or the complete drill bit set that came with the drill.
Above all, we want to give you the most cash possible, so any receipts you have and/or the original packaging increases our offers and overall.
Our appraisals are based on the current market value of the make and model of your power tools.  Therefore, we consider how well they have been maintained, and ensure internally every thing is in good working condition.  In addition, we do check and sure the basic set is all there.
After that, the calculations are made to offer you the most cash possible for the sale of your power tools.
*Our assessments to sell power tools are free of charge.  Nor is there any obligation to accept our cash offer.
Sell Power Tools & Put Cash in Your Hands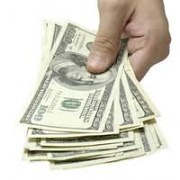 As a result of accepting our cash offer, our associate will complete the paper work and need a few signatures.  After that, we will be counting out the cash offer to you.  In the end, it can take as little as 10 minutes from the appraisal to having a pocket full of cash!
Power Tools We Buy… Any Make – Any Model
Drills
Leaf Blower, Lawn Edger, Tillers, Trimmers & Brush Cutter
Wet/Dry Vacuums
Air Compressor
And more!
North Scottsdale Loan and Gold is the best pawn shop to go to when you need fast cash!  We buy, sell and pawn valuable items, and provide the highest paying title loans as well!