The #1 North Scottsdale Pawn Shop is North Scottsdale Loan & Gold


Whether you are needing cash or looking to buy quality items at a fair price, that is what a pawn shop offers.  Although, when it comes to offering as many options as possible to offer to the community, North Scottsdale Loan & Gold leads the way!  Our store continues to opening possibilities to make substantial amounts of cash viable to everyone.  That's what makes this North Scottsdale Pawn Shop surpass all others.
What We Offer at Our North Scottsdale Pawn Shop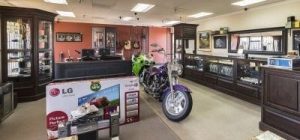 The first thing we offer is providing the best cash offers in the valley for your valuables.  Whether you are outright selling or seeking a pawn loan, we want to help you get cash in your hands.  We understand that there are times that we all face financial difficulties.  Because everyone should have a viable way to get the cash they need, when they need it.  That is why we have an excellent staff, advanced technologies and are reachable 365 days a year, 24/7.
The first thing that we attribute being the leading North Scottsdale Pawn Shop is our staff.  Because of their skills and experience, their appraisals become the best cash offers in town.  Whether you bring in rings with a diamond setting, or your entire gaming system, we will offer the most cash possible. Our associates know value and how to determine it accurately.
It is crucial when appraising valuable items to have the means to do so.  That is why we stay ahead of the game, and have the tools needed to offer the cash you need.  Our store is equipped with authenticating designer lines of accessories with Entrupy.  When it comes to jewelry made of precious metals, we have the touchstone and acid testing to verify their purity.  Likewise, we also can easily test the purity of any precious metal in coin or bulk form with Sigma Metalytics.   This testing takes less than 30 seconds, is accurate and does not disturb rare collectible coins.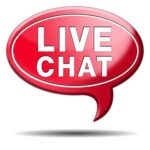 When you click on the bottom right of our pages, an associate can help you via live-chat.  You can get answers to questions and even start the process on-line before you arrive at the store.  A staff member is available day or night to help you get cash fast.
You Can Sell or Pawn Your Valuables
The cash offer you receive for a valuable item to pawn or sell do not have much of a difference in the offer.  Nor do we try to sway you one way or the other on what your choice.  Therefore, our staff members are always happy to discuss what your options are.  Furthermore, we respectfully give you a few minutes to decide if you need them.  Because it is a personal decision and depends on the item and what it means to you.  Most importantly, we want to help ease your financial stress, not make it more stressful.
We Have a Plethora of Quality Items to Buy
Considering we are a North Scottsdale Pawn Shop and in the business of buying valuables, we have an ever-changing inventory.  These are quality items to sell at an affordable price.  Whether you come into the store physically or go on our eBay page, the variety of items to find are amazing.
What We Buy, Sell or Offer Pawn Loans
And so much more!!  So, give us a call or come on down to see what we can offer you today!
North Scottsdale Pawn Shop Offers Title Loans Too!
Our store also offers Title Loans, provided by Phoenix Title Loans LLC.  Whether your transportation is a motorcycle, car, RV, boat or helicopter, we can offer a title loan for cash today.  In addition, we offer these loans if you receive disability, have no income or bad credit.  These are just more alternatives to help you out when you need it the most!