Pawn Xbox Series X/S and Have It Back in 90 Days or Less


When it comes to needing some fast cash in a moment's notice, it can be a stressful time.  Because you start realizing the
things you cherish the most, are items you have invested the most money in.  And, the thought of parting with them permanently, is not something you can bring yourself to do.
For instance, selling your newest gaming console to get the cash, is not an option you'd consider.  However, you could pawn Xbox Series X/S, and get almost the same amount of cash, with a 90 day collateral loan.  Specially, when you choose to go to North Scottsdale Loan & Gold with your pawning needs.  Our pawn shop makes the best offers possible, and turns them into cash in your hands in mere minutes when you pawn Xbox Series X/S!
The Value of Xbox Gaming Consoles
The thing about gaming consoles is that they tend to hold their value quite well for years.  Because, there are no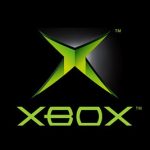 advancements in the gaming experience that diminishes games and the gaming consoles of the past.  Thus, keeping the demand high to acquire these systems, that are limited in production.  Which is why the older systems like Xbox 1 and the Xbox 360 are able to retain their value so well still. 
With the 2020 release of Xbox Series X/S, it is still hard for retailers to keep either of them on the shelves, even now in 2022.  Although, the console shortage was expected to end in 2021, they both continue to be items that are hard to keep stocked.
Pawn Xbox Series X/S for a Cash Loan
Bring in your Xbox gaming console into North Scottsdale Loan & Gold, and turn it into a cash loan today.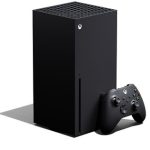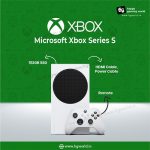 Our pawnbroker will quickly assess your Xbox Series X or S console's value, along with its accessories, and make the best offer possible for a cash loan.  Here are some helpful hints to increase your offer:
Take the time, and make sure that you have all the accessories that it came with initially, and is in the best possible condition.
Bring along any accessories, (i.e., headset, VR, extra controllers) that you bought separately for the console.
If you still have the original box that it came in, bring it with you to the store.
The receipt from the time of purchase, can also increase your cash offer on a pawn loan as well.
North Scottsdale Loan & Gold offers the most cash possible for 90 day loans when you pawn Xbox Series X/S, accessories and games!