Buy Silver Rounds at Spot Price Plus Premium


When it comes to silver rounds, there are many appealing things about such a sound investment.  With silver being a precious metal commodity, a definite plus is that it is based on supply and demand.  So consequently, it is more stable than the majority of the stock market.  In addition, a silver round does not have actual legal tender value, and are a good way to accumulate silver bullion.  Whether you want to buy silver rounds, you need to look no further than North Scottsdale Loan & Gold.  Because we are dedicated to providing our community with all their silver round needs.
Why Buy Silver Rounds?
The most significant reason to buy silver rounds, is that this silver bullion is available in smaller quantities at prices that are easily accessible. In addition, they are not legal tender, which means that they are made by private mints, not by any governments.  These rounds are made of 99.9% pure silver and the most common sold silver round is set at 1 troy ounce.  This equates to 31.103 grams.  This makes them very easy to neatly stack and take minimal space in safe locations.
Although there might be a slight price difference, you can also choose a variety of different silver rounds to choose from. Either you can buy silver rounds that are general and plain, more detailed, varied mintage or minted with a polish finish.  Nonetheless, the price of silver rounds are pretty competitive with bullion bars, but they can be minted pieces of time.
Because these are a market commodity, the pricing changes every minute the market is open.  We strive to provide our clientele with reasonable pricing. So consequently, we do charge only the premium spot pricing of silver rounds or any precious metal.  This allows you easy and tangible access to buy these commodities and have them in hand.
At North Scottsdale Loan & Gold we have three types to choose from when you buy silver rounds:
Commemorative Silver Rounds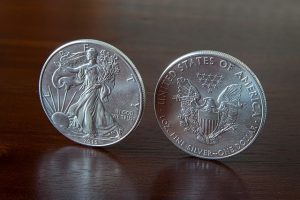 Many significant historical or important political events are marked and minted on silver rounds.  A lot of these are known as Theme or  Commemorative Rounds are recreations of old U.S. coins no longer in production.  Although, these are not legal tender currency, they do resemble past coins that were produced by our government.  However, these private mints are sought by coin collectors of both rare coins and precious metals.  Because these are very appealing to the eye and are not as pricey as the original mints by any country's government.
Theme or Commemorative Rounds:
SilverTowne Buffalo 1 oz.
SilverTowne Mighty Eagle Silver Round 1 oz.
Lewis & Clark Expedition
America's 500th Anniversary 1492 – 1992
Presidential Silver Rounds
Fractional Silver Rounds (These are smaller and weigh a gram or less usually)
and more!
Bullion Silver Rounds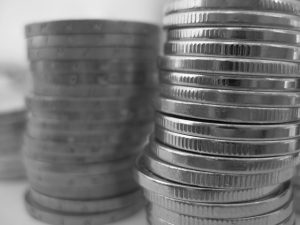 The Bullion Round is the most common silver round bought strictly for investment purposes.  So consequently, these are very plain and basic.  They are minted signifying the weight, which is 1 troy ounce, the silver's purity and print's maker mark.  Since these are so general, they are the most cost effective easily accessible to invest in.  These are mainly bought solely for investment purposes.  Because the main concern is the precious metal and its weight.  However, you can choose to buy generic bullion rounds, but most investors stick to the buying the following common brands:
A-Mark Precious Metals
Wall Street Mint
Sunshine Minting
Proof Silver Rounds
T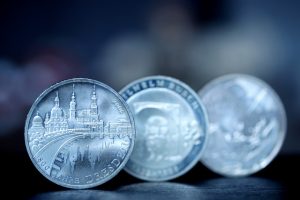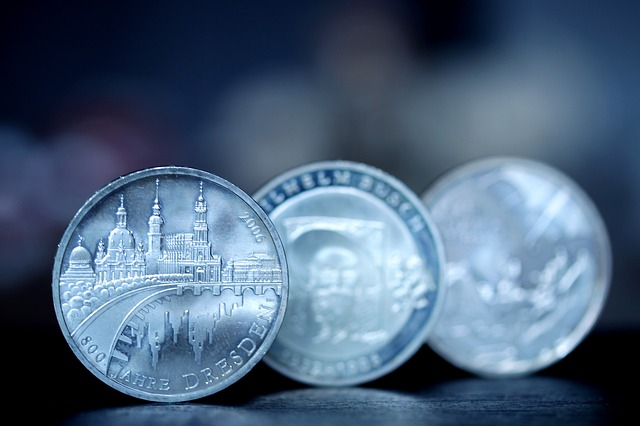 he premium of silver rounds are the  Proof or Proof-Like Silver Rounds.  A proof-like round is struck multiple times through the minting machines.  In fact, their finish is polished and often times compared to a mirror's surface or described as having a satiny luster.  So consequently, they are often theme based and some have a series of releases.  Because  proof rounds are usually produced in smaller mintages, and their polished shine, they are packaged carefully.
Therefore they are in a plastic capsule or in a special coin box, they are sealed for preservation.    Primarily, these coins are sought by coin collectors and enthusiasts.  So, if you seek to take up this collection, it's a sound choice to buy silver rounds that are proofed and are great starters for any aspiring collector.
Ends of the Earth Silverbug Island Round Proof-Like
Apollo 11 Earthbound Round New
Domed American Legacy Kennedy Half Dollar Proof Round
Silver Proof Round Anne Stokes Dragons
We are the Place to Buy Silver Rounds
Whether you want to sell, pawn or buy silver rounds, North Scottsdale Loan & Gold is here. However, we also sell precious metal rounds made of gold and platinum as well.  We continue to proudly provide multiple services for Paradise Valley, North Phoenix and the Scottsdale communities.  When you are seeking to invest your cash, or put some in your pocket, we are here to help you.
Click on the bottom right to connect with an associate via live-chat.  We will be happy to answer any questions and offer the options and services that you are looking for.