Pawn PlayStation 5 & Get 90 Day Cash Loan


If you have lived here for a while, you know that by the end of April, we will hit 100F degrees.  In addition, you also know that it will not cool down until mid to late October.  Therefore, during the summer months, Arizonans are looking for a cool vacation and a reprieve from the heat.  A time to rest and relax with your family in a milder climate before school starts again, is your main objective.  However, to pay the least amount, you need to arrange it as early as possible.
Which this year, has been hard since we just are beginning to reopen fully.  Therefore, why not Pawn PlayStation 5 at North Scottsdale Pawn & Gold, and reserve your vacation of choice today?  Our pawn shop helps you get the best cash offers, and turn them into cash in your hands quickly.
Why use your PS5?  Because the simple fact is, that PlayStation 5's are still currently hard to keep on store shelves.  So consequently, these consoles are retaining their value remarkably well.  Therefore, with these factors on your side, to pawn PlayStation 5 is a great way to get the vacation you and your family need this summer!
Assessment to Pawn PlayStation 5 With Us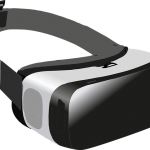 Our valuations are simple, straight forward and are free of charge when assessing your PS5.  Our associate will begin with examining the exterior of the PS5 itself, along with any accessories you bring in with it.  In addition, the staff member will plug in and connect the game console to a monitor.  Because we need to verify if it uploads game quickly, and functions properly.  After that, we check the current market value and will present you with our awesome cash offer.
Tips to Increase Our Cash Offer: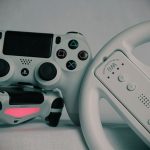 North Scottsdale Loan & Gold think it important to help you get the most cash possible.  Therefore, we think the best way to do that, is give you the best advice when pawning your valuables.  To increase an offer when you pawn PlayStation 5, please do the following:
Bring in any and all accessories that came with your purchase along with the console itself. For instance, an HD camera or VR accessories.
Take a minute or two to make sure you bring in your PS5 in its best possible condition.
If you bought any accessories for your Sony gaming console, bring them as well.
Bring along the original box the PS5 came in, along with your receipt from the time of purchase.
Our assessments of PS5's are free of charge.  In addition, there is never an obligation to accept the cash offer you are presented. 
Our Pawn Loans Put Cash In Your Hands Quickly!
Once our offer is accepted, we will need a couple of things to complete the process.  First, we will need a current and valid Arizona ID.  After that, we will need a few signatures and then we will count out the cash directly to you!  The entire process can be completed in as little as 10 minutes.
Terms of Our Pawn Loans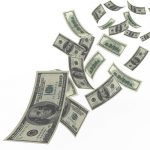 All pawn loans, (including when you pawn PlayStation 5) from North Scottsdale Loan & Gold are for 90 days.  During your loan, we will secure your belongings in our vault until the loan is paid in full.  Meanwhile, you are more than welcome to come in at anytime and satisfy the loan.  In addition, if the loan is satisfied prior to the 60th day, a redemption discount will be deducted from the amount owed.  Therefore, costing you less to retrieve your PS5 and the accessories you brought in.
However, we do offer a way to have more time if you need it.  By paying only the interest that has accrued on your loan, we can rewrite and essentially extend your loan for another 90 days.
If you need to get the most cash possible if you Sell or Pawn PlayStation 5, look no further than North Scottsdale Loan & Gold!  Our offers turn into cash in your hands quickly!