Get Top Dollar When You Pawn Golf Clubs at North Scottsdale Loan & Gold


We all know that there is so much more to playing golf, than just swinging your club, and hitting that ball.  And while many find the game enjoyable, it also requires an investment.  Whether your set of clubs, are made from steel, titanium or graphite, your golf clubs can be your pride and joy.  And one of the best things about them, is that as a set, you can pawn golf clubs and get the fast cash you need, when you need it at North Scottsdale Loan & Gold.
And why would you want to pawn golf clubs set for a cash loan?  Because with a pawn loan, you can get the temporary cash that you need quickly, pay off the loan, retrieve your golf club set, and be back on the course in 90 days or less!
What Is A Pawn Loan?
A pawn loan is also known as a collateral loan.  When you pawn golf clubs set, the loan is based on the sets' overall condition, along with its current market value.  So, it is always best to make sure that you bring them into North Scottsdale Loan and Gold, in there best possible condition, along with their original packaging and/or the original sales receipt and any additional paperwork you may still have.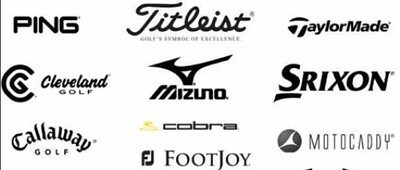 Here's a brief look at the brands of golf club sets that we offer cash loans on, if they are 2 years old or less:
TaylorMade
Titleist
Cleveland
Srixon
Mizuno
The Process to Pawn Golf Clubs Set & Accessories
Bring in your full set of clubs to our store, along with any receipts or paperwork you may have.  Let our pawnbroker know you are interested in getting a pawn loan, and utilizing your set of clubs as collateral.  Our pawnbroker will examine your set of clubs' condition and note the model, etc., that can make a difference in our offer.  After that, they will refer to the current resale value of the same golf club set and then present a cash offer to you.
Our assessments are free of charge, and you are never under any obligation to accept the offer you receive.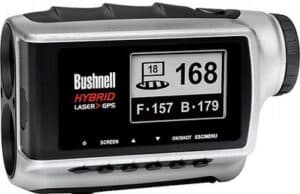 Do you have a specific amount of cash you are needing?  Well, you can increase your cash offer by also bringing down certain accessories, with a value of $150 or more, to make sure you can get the amount you need!  For instance, your golf bag, push cart, portable golf launch monitor or a golf swing trainer.
You can pawn golf clubs and as many accessories as needed, all under one pawn ticket. Which is important when you need cash, because then you are only charged one set of ticket fees.
Terms of the Pawn Loan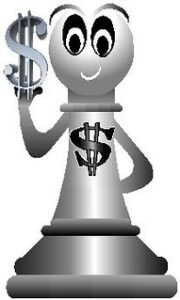 If you accept our cash offer, we will need to see your driver's license to complete the paperwork.  Followed by a couple of signatures where needed.  Once the paperwork is signed, we will count out the offer in cash, and hand it directly to you, along with your copy of your pawn ticket. Our pawnbroker will place your golf gear in our secured and monitored facility, and it will stay there until your return.
The only requirement of the contract, is for the loan to be satisfied by the 90th day of the contract.  But, you can make payments throughout the 90 days, or come on in and pay off the loan in full, and retrieve your golf clubs and/or accessories within minutes.  We do reward our customers that pay off the loan in full, prior to the 60th day, by deducting a redemption discount from the total amount due.  Once the loan is satisfied, our pawnbroker will retrieve your belongings, and hand them back to you in the same condition they were received.
If you find that you will need more time to pay off the loan, please come in and talk to us!  We are more than willing to work with you, so no need to stress!  With paying only the interest accrued from the loan, we can rewrite the contract for another 90 days to give you more time!  Or, if you want to be relieved of any further obligations to the loan, you can relinquish the items to the store.  However, this is never the outcome we are looking for, but understand nonetheless.
From individual putters / drivers to entire sets of golf clubs, North Scottsdale Loan and Gold is the only place to turn if you're looking to pawn golf clubs set today.
Complete the application below and click submit.  Include photos to pawn golf clubs set, if possible.  You shall receive a response within 20 minutes, via email, with an estimated amount we can lend you.  Or, you can click on the bottom right of the screen to reach an assistant via Live Chat.  This allows you to start the process before you arrive at our store, to save you time!