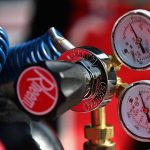 There are power tools, and then there are air powered tools.  Air tools such as impact drills or impact wrenches create the power and torque you need.  Most people think of pit crews at car races when you talk about these tools.  But they have multiple uses and tools used for painting, construction and mechanics.  Therefore, these are not a valuable item you are willing to sell when you need cash.  However, they are a great source to secure a loan.  But not all pawn shops pay out the same percentage of their value.  So consequently, the best place to pawn air tools is at North Scottsdale Loan & Gold.  We offer the most cash possible on valuables, and you can have them back at home in 90 days or less
.
How We Assess Value to Pawn Air Tools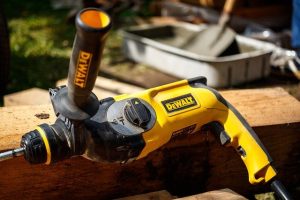 Our valuations of pneumatic tools at North Scottsdale Loan & Gold is pretty straight forward.  The assessment of your pneumatic tools is free of charge, no matter if the offer is accepted or not.
An associate will begin with looking over the exterior of the tools.  Next, they will make sure that all the accessories and attachments for each tool is there.  After that, the tools will be tested to verify that they are in good working order. Finally, the current market value will be confirmed and we will present our offer to you.
*Make sure that you bring in all the accessories and attachments in their best possible condition.  And remember your sales receipts and original box too if you still have them.  These are all essential to bring you the most cash possible from our offer!
Brands of Air Tools That Provide the Best Offers
Cash in Hand and Pawn Loans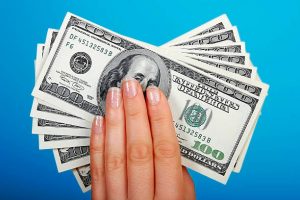 If our offer is accepted, we will need to complete the paperwork for the pawn loan.  Therefore, we will need you to provide your current Arizona Driver's License and a few signatures.  Once the is finalized, we will count out the offer in cash and hand it directly to you.  Depending on the amount of equipment you bring in, the entire process can take as little as ten minutes from assessment to cash.  Not a bad way to solve your temporary cash flow problems!
Our pawn loans at North Scottsdale Loan & Gold are for a total of 90 days.  For the duration of the pawn loan, your air tools will be safe and secure in our locked vault.  You will be handed back your belongings the same day the loan is paid in full.
You are welcome to satisfy the loan at any time during the 90 days.  There are never penalty fees or charges added for early payment.  In fact, if you pay the loan in full prior to the 60th day, we will deduct a redemption discount from the amount due.
However, if you find you are unable to pay the loan in full by the 90th day, we can work with you.  By coming in and paying only the interest accrued to date, we can rewrite the loan for another 90 days.
At North Scottsdale Loan & Gold we provide opportunities to get the cash you need quickly!  If you are looking to buy, sell or pawn valuable items, come on in and see us today!