Pawn Snap-On Tools for Fast Cash Today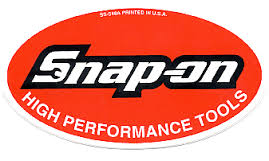 When you need some fast cash, you want to utilize the items you have that retain their value.  Out of many items you might be looking at around your house, tools are a great resource of value for a pawn loan.  Likewise, the brand name can raise the amount you get from a collateral loan.  For instance, you could pawn Snap-On Tools and get the cash you are looking for.  However, you also want to consider the pawn shop that you choose to go to.  If you are on the north east side of the valley, the best choice is North Scottsdale Loan & Gold.  We offer the most cash possible for a loan secured with Snap-On tools and more.
The Valuation to Pawn Snap-On Tools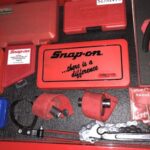 We value our customers that count on North Scottsdale Loan & Gold for the best offers on pawn loans.  That is why we will do an assessment before we make an offer to you.  Our Snap-On tool valuations are free of charge, whether you accept our offer or not.  Although, we are quite confident that our offer is the highest amount that you will receive.
Our valuation begins with looking at the overall aesthetic appeal of your Snap-On tools and making sure they are full sets.  After that, we will plug in and test any power tools, ensuring they are in good working order.  Finally, we will refer to the current market value, and then present our cash offer to you.
The following are the categories of the Snap-On products we offer pawn loans on:
Getting the Cash You Need When You Pawn Snap-On Tools
If you accept our cash offer to pawn Snap-On tools, we first have to complete the paperwork.  That includes providing your valid and current Arizona Driver's License and a few signatures.  After that, we will count out the offer in cash and hand it directly to you.  The entire process does depend on the amount of tools you bring in to pawn, but can take as little as ten minutes if minimal.
All pawn loans are for a total of 90 days.  For the duration of the loan, your valuables are kept safe and secure in our vault until the loan is satisfied.
You are more than welcome to satisfy the loan at any time during the 90 days.  There are never any fees or penalties for early payment of the loan.  In fact, if you pay off the loan in full prior to the 60th day, we will deduct a redemption discount.  Thereby, costing you less to retrieve your belongings.  In addition, the same day the loan is satisfied, we happily hand you back your belongings.
However, if you find that you need more time to pay off the loan in full, North Scottsdale Loan & Gold can work with you.  With only the interest accrued paid to date, we can rewrite the loan for another 90 days.  Because we want to help you with your cash flow problems, not cause you more stress!
North Scottsdale Loan & Gold has offered multiple ways to get the cash you need for over a decade!  Scottsdale, Paradise Valley and Fountain Hills residents rely on our pawn shop for the best cash offers around when you pawn Snap-On Tools!