Sell Snap-On Tools, Sets and/or Storage for Quick Cash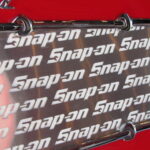 When you have a good portion of hand held and powered Snap-On tools, you have made a good investment.  Their lifetime warranties prove that they stand behind their quality.  Therefore, if you are ready to sell Snap-On tools, you're going to want to get the most cash possible for them.  That is the best reason to bring them into North Scottsdale Loan & Gold.  We are known for offering the highest amount plausible, and turn our offers into cash quickly.
Assessment to Sell Snap-On Tools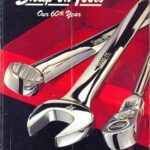 North Scottsdale Loan & Gold can assess your collection of Snap-On tool sets, power tools and more to offer the most cash possible.  Our valuations are free of charge, whether you accept our offer or not.  An associate will begin with examining the exterior of the tools.  Making sure that they are aesthetically pleasing to the eye, and are complete sets.  Any Snap-On power tools that you have, will be plugged in, and tested to ensure they are in good working order.  After that, the current market value will be confirmed, and an offer will be presented to you.
Turn Your Offer Into Cash in Your Hands
If you accept our cash offer, we will need to finalize the sale. To do so, we will need your valid and current Arizona Driver's License, and a few signatures.  Once that is said and done, we will count out the offer in cash and hand directly to you.  The entire process can take as little as ten minutes, from assessment to counting out the cash.
Click on the bottom right of the screen and be connected with an assistant via live-chat. They can answer your questions, and get the process started on-line before you arrive at our pawn shop.  
The following is just a list of the categories of the Snap-On products we buy:
Pawn Snap-On Tools Can Secure a Cash Loan
If you are not ready to outright sell Snap-On tools, you can choose to pawn them instead.  For about the same cash offer, you can get the cash you need, satisfy the loan and retrieve your Snap-On tools in 90 days or less.
North Scottsdale Loan & Gold offers multiple ways to get the cash you need quickly.  Whether you are looking to buy, pawn or sell Snap-On Tools and other valuables, come in and see what our pawn shop has to offer in at our store!