Pawn Power Tools For Fast Cash
When you find yourself with a temporary cash flow problem, it doesn't mean you are willing or need to sell your valuables.  There are options that can help you get through the rough patch and continue to move forward.  Although, you might not have time or the credit to get an approval for a loan from your bank either.  That's where North Scottsdale Loan & Gold comes in to help.  We provide pawn loans that are based and secured with your item's current market value. 
As a result, when you pawn power tools with us, you will get the cash you need quickly!
Assessments to Pawn Power Tools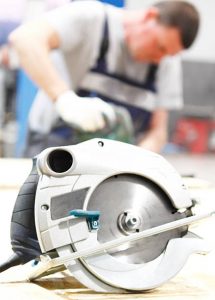 It's not surprising that out of all valuables we accept as collateral on loans, power tool's tend to have some wear and tear.  That is not a problem.  We do suggest, as we do with any item, to present it in the best condition possible.  In addition, if you still have the receipts or original box from your purchase, bring them with!  Because these items will increase your offer.
When you come in to our pawn shop, an associate will need to begin with an assessment.  First, we will ensure that everything is there so that all functions perform accordingly.  They will inspect the power tool's exterior condition and verify that everything is in good working order.  As a result, they will refer to the current market value of that make and model.  With these factors, the assessment is calculated and our offer is presented.
*Our valuations are free of charge, and there is never an obligation to accept our offer.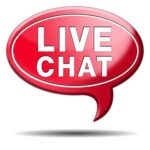 Click on the bottom right of the screen for assistance via live-chat.  Our assistant can answer any questions and even begin the process on-line before you arrive.  By letting our associate know when you arrive, they can complete the loan process smoothly.
Pawn Power Tools for Cash in Hand
As a result of accepting our cash offer to pawn power tools, we will need a valid Arizona Driver's License or ID.  In addition, you will need to provide a few signatures to complete the pawn loan agreement.  After that, we hand you the cash agreed upon, and you will be on your way.  From the time you walk in, until you walk out of cash can take as little as 10 minutes.
These are the Power Tools We Lend On:
Sanders
Drills
Saws

Chainsaws, Miter Saws, Chop Saws, Jigsaws, Circular Saws, Reciprocating Saws, Tile Saws, Scroll Saws

Leaf Blower, Lawn Mowers, Lawn Edger, Tillers, Trimmers & Brush Cutter
Wet/Dry Vacuums
Multi-Task Tools
Concrete Cutters
Nail Guns
Air Compressor
Jackhammer
Pawn Loans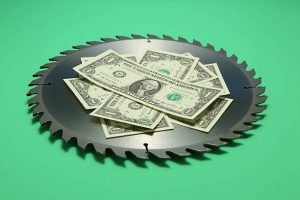 The advantages when you pawn power tools are many.  Beginning with the fact they are hassle free and are completed in a timely fashion.  Therefore, there is no need to run a credit check, verify employment or require proof of income.  Furthermore, they do not reflect on your credit in any way shape or form.. Because the loan is based on the value of your items, so we hold them until the loan is paid.  North Scottsdale Loan & Gold's pawn loans are for 90 days.  However, you can pay the loan in full anytime within those 90 days, and receive your tools back the same day.
We do like to point out that the sooner you satisfy the loan, the less you pay.  Therefore, that is why we offer a redemption discount when you pay off the loan prior to the 60th day, when you pawn power tools.
Although, if you find that you need more time to pay the loan in full, come in and talk to us.  As a result, if you can pay the interest accrued, we can extend your loan for another 90 days.  However, if you find that you are unable to pay it off in reasonable time, you can relinquish the tool to our store.  In the end, your obligation to repay the loan will have been satisfied.