Pawn Paint Sprayer & Get A Cash Loan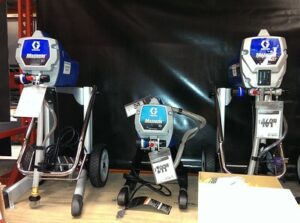 Paint Sprayers are a valuable tool to have to save time and open opportunities to make cash on the side.  Among the many power tools you may have, their learning curves are minimal to achieve impressive results.  Whether you have an airless sprayer, HVLP or one that is powered with compressed air, they are worth having.  Therefore, even in a time when you need some fast cash, you are not willing to sell your painting equipment.  However, there are other options available, like to pawn paint sprayer for a 90 day cash loan.
You can bring in and pawn paint sprayer at North Scottsdale Loan & Gold for fast cash and have time to repay the loan.  Because if your need for a sum of cash temporarily to get you by, pawn loans are a viable solution,
The Value Found to Offer When You Pawn Paint Sprayer
Before North Scottsdale Loan & Gold can make an offer, we provide an assessment on your paint sprayer free of charge.  Our associate will begin with surveying the external condition of the paint sprayer.  This is to note if there are any dents, scratches or marks that affect its aesthetic appeal.  Meanwhile, they will also confirm that all the parts, accessories and attachments are present.  After that, it will be tested to ensure that the every thing functions properly and is in good working order.  Finally, its current market value will be verified, and we will present our cash offer to you.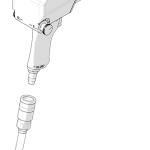 Tips to Get the Most Cash Possible:
Bring in your paint sprayer and accessories in their best possible condition.
In addition, bring any and all attachments and accessories together that came with or bought separately.
Lastly, bring the original sales receipts and boxes the originally came in if you still have them.
Brands of Paint Sprayers We Offer Pawn Loans On:
This is just a sample of brands we offer collateral loans.  Although, the following are
Terms When You Pawn Paint Sprayer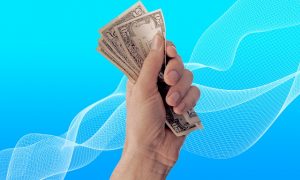 Once our offer is accepted, we will need to finalize the pawn loan.  To do so, we will need your current and valid Arizona Driver's License or ID and a few signatures.  After that, we count out our offer in cash and hand it directly to you.  If you have any questions you have regarding the process to pawn paint sprayer, our staff will be happy to answer them.
All of our pawn loans at North Scottsdale Loan & Gold are for a total of 90 days.  For the duration of the loan, your paint sprayer will be kept safe and secure in our locked vault, until the loan is satisfied.
You are more than welcome to pay the loan in full at any time during the 90 days.  In addition, if the loan is satisfied prior to the 60th day, we will deduct a redemption discount to lessen the payout for you.  So consequently, the day the loan is paid off, you will also have your paint sprayer back in your possession.
However, if you are not going to pay off the loan in full within the 90 days, we can work with you.  By paying the interest accrued to date, we can rewrite the loan for another 90 days.  Because North Scottsdale Loan & Gold is here to help you to get the cash you need, not cause you more stress.
North Scottsdale Loan & Gold has been providing Scottsdale, Paradise Valley and Fountain Hills residents with ways to get the cash they need for over a decade.  Whether you are seeking to sell, pawn paint sprayer, our pawn shop has much in store to offer!