Utilize the Value of that Painting to Secure an Artwork Loan



North Scottsdale Loan & Gold has been in the industry of buying, selling and providing Pawn Loans on fine art for a long time. Because we pride ourselves on being a Pawn Shop to have an experienced art buyer and appraiser.  This allows us to provide a correct assessment and the most money for your art. If you need an artwork loan, we offer you the fairest price possible for a short-term loan.
An Artwork Loan Can Access a Substantial Amount  Cash Quickly
Whether your art is of Vintage, Pop, Modern, Post Modern and/or Abstract Art, we are here to help. Therefore, we understand that emergencies and other unforeseen circumstances might arise when money is needed right away.  So consequently, we are here to offer a solution for such needs. There is never a reason to part with your fine painting when you have the ability to get an artwork loan that can be easily paid back.
Whether the art is a Monet, Degas, or a Renoir, we have dealt with a number of works from different artists to give you a good quote on your art. Likewise, we have the expertise as well as the resources to work on all kinds of deals.
We take most artists with works valued at over $2,500. The list includes, but is not limited to:
Claude Monet
Ansel Adams
MC Escher
Rembrandt
Salvador Dali
Pablo Picasso
Vincent Van Gogh
Andy Warhol
Diego Rivera
If you are interested in selling or getting a loan on your art, please bring in any documentation that goes with your art. This will add value to your art and speed up the authenticity process.
Therefore, the best way to get a quote for an artwork loan is to contact us before coming in and e-mail us an image of your art.  Furthermore, when it comes to art, it often takes some time to appraise it.  So it's best if you let us know in advance what kind of art you have.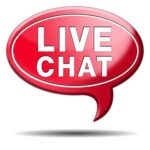 Click on the bottom right of the screen to engage with us via live-chat.  An associate will be able to get the process and appraisal started on-line before you arrive to our store.
All art is locked in our secure storage room, monitored 24-hours a day with surveillance cameras, and insured by Lloyds of London.