Pawn Shop Scottsdale Goes to for Quick Cash


It is always good to know where to find the best values for your money closest to you.  However it is also best to find a reliable establishment that has options to put cash in your hands when you need it.  Most importantly, you can have the best of both worlds at North Scottsdale Loan & Gold.  For a place to offer valuables at affordable prices and options to help meet financial needs is impressive. Although, those are not the only services we provide.  We are the One-Stop Pawn Shop Scottsdale residents know and trust!
The Pawn Shop Scottsdale Goes to for Appraisals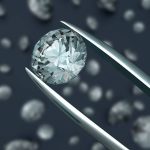 Whether you have gold jewelry to secure a loan or a musical soundboard you want to sell, our appraisals are free of charge.  They are completed on site and within minutes.  North Scottsdale is well equipped to test and assess your valuables.  Our skilled and experienced staff knows how to find the value in your items.  As a result, they will determine an offer based on three factors.  To clarify, an item's aesthetic appeal, the internal components condition or quality and the current market value.  With these three variables, the assessment is completed and calculated, and our cash offer is presented.
The Highest Cash Offers in Town!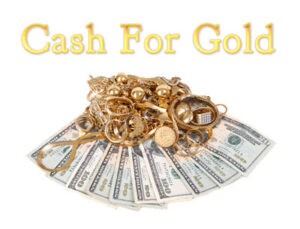 Our pawn shop Scottsdale trusts most, will make you a cash offer, that surpasses all others.  It doesn't matter if it is for power tools, electronics, designer, accessories or musical equipment.  The fact is we payout more.  Because that has been our goal from the start.  Above all else, we want to offer the most cash possible to our customers.  Whether you are seeking to sell or pawn your valuables, we want to be the place you can rely on!
Furthermore, our most impressive payouts are for gold, silver and platinum jewelry and bullion.  Because we pay a higher percentage of the total grams, multiplied by the price per that karat of gold than other buyers. Our cash offers are 50% – 70% of the spot price of precious metals.  Whereas our competitors offers are only 25% – 45% of the same spot price.  Therefore, we take no offense if you go and get a competing offer.  But we are confident our offer is higher than the others, and are happy when we see you return to our pawn shop Scottsdale location.
Hassle-Free Pawn Loans at Pawn Shop Scottsdale Goes to for Cash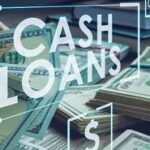 Although pawn loans may offer a bit less, at this pawn shop Scottsdale counts on for the highest offers around.  However, pawn loans provide the cash you need now without all the hassle. Because these cash loans are based and secured on the current value of the item.  Therefore, we do not require to run a credit check, call your employer or need proof of income.  North Scottsdale Loan & Gold provides discreet and secured lending for a 90-day period.
For the duration of the loan, your valuables are kept safe and secure in our vault.  Once the loan is satisfied, your items are returned to you the same day.  In addition, you can pay off the loan anytime within the 90 days.  The interest is pro-rated to the date of payment.  So consequently, the sooner you satisfy the loan, the less interest you pay out of pocket.
However, if you need more than 90 days, we can help there too.  With paying the interest to date only, we can extend the loan for another 90 days.
Buy Quality Items at Affordable Prices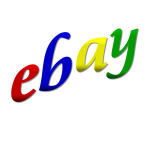 Considering that we buy valuable items from our surrounding communities, we have a variety of items for sale and on display.  Therefore, our valuables for sale depend on what we buy from customers.  Furthermore, these items continue to retain a portion of their original value.  You can find quality products to buy from North Scottsdale Loan & Gold, at affordable prices.  Furthermore,  we also have a list of items up for sale or auction on eBay.  As a result, you can take enjoy shopping at our pawn shop Scottsdale residents, from the convenience of your own home.
Services We Also Provide

North Scottsdale Loan & Gold has been serving the North Phoenix and Scottsdale are for well over a decade.  We have been committed to providing our surrounding communities with amazing cash offers and great savings on purchases.  However, we do have more services that we offer to the public.  We do have Notary Public Services at our store.  In addition, we also schedule Mobile Notary Services if you are unable to come to us.
Moreover, if your need a larger sum of cash fast, with a payment schedule that is longer than 90 days, we are the pawn shop Scottsdale comes to for that too!  You can also utilize the equity from your vehicle and get cash on a title loan.  The title loans are provided by Phoenix Title Loans LLC, and have 10 locations across the valley.  Your paid off vehicle can offer you more loan-to-value and more time to secure some financial stability.