The Pawn Shop North Scottsdale Relies On



Whether you are looking to buy valuables at affordable prices, or seeking to sell or pawn items for cash, you've found that and more!  North Scottsdale Loan & Gold paves the way when it comes to the best cash offers to their customers.  Because our main goal is to assess an item's value correctly and offer the highest amount possible.  Therefore, we have a staff that is very skilled and experienced, making offers with confidence and pride.  We welcome you to visit our location and see why we are the Pawn Shop North Scottsdale relies on most!
We Turn Appraisals Into Cash in Your Hand
Considering that our aim is to put the most cash in your hand, we have put our money where our mouth is.  Therefore, our store is well equipped to assess your valuables with accuracy to present you with the highest amount we can possibly offer.  As a result, we have become the Pawn Shop North Scottsdale residents prefer.
We also offer the following advice, to ensure you can get the most money from the items you bring in:
Always present your valuables in their best possible condition.  (Because an item's aesthetic appeal is what first attracts us all to buy item's.
In addition, bring any or all of the following items to increase your offer:

receipts from the original purchase
certificates of authentication
the original box or packaging it came in.

Any accessories the valuable was sold with.
If you are in need of a large amount of cash:

bring any accessories or additional items you purchased related to it.
bring multiple items of value to add items and bundle together if need be.
North Scottsdale Loan & Gold is here to help you get the most cash possible, by all means.  So consequently, we see it as a plus to help our customers in every way we can.
Testing & Assessing Valuables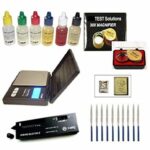 All appraisals start with examining the exterior of your valuables.  We will be looking to see if there are any marks or scuffs that affect its value and visible wear and tear.
After that, our associate will need to inspect or test your valuables internal aspects.  For instance, any electronics brought in, we will need to power on and make sure that everything connects and functions properly.  This includes connecting with WIFI and any extra features that it came with.
Likewise, we test jewelry and bullion made of gold, platinum and silver.  Because its value is defined by the percentage of its purity.  However, we have two different ways to test them, quickly and safely.
With jewelry made of precious metals, first we locate the hallmark stamp that is discreetly hidden.  After that, we will use a touchstone to retrieve some flakes to sample its purity.  This in no way harms your jewelry's value or appeal.  Yet it does let us safely verify what the hallmark indicated with our test kit.
For gold, platinum or silver bullion, we are equipped with the Sigma Metalytics testing device.  This is best used with any precious metals in a bulk form.  For example, bars, rounds, nuggets, troy ounces and coins.  With electromagnetic waves it analyzes the precious metal and determines the amount of alloy mixture there is.
Daily Market Values and Spot Prices
Most importantly, at the pawn shop North Scottsdale residents trust, we know you are depending on the valuables being assessed efficiently.  That's why we base the value found, we rely on either the daily market value or the spot price, to be able to calculate our cash offer accurately.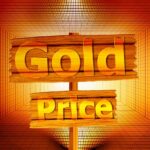 The Daily Market Value is the resale value of almost any and all valuables out there.  With the make, model and any extras included, we refer to reliable sources to see what the current price is of that item.
The Spot Price is the stock market value of a precious metal's selling price at that precise moment.  Because while the market is open for trading, the price changes accordingly.  Although there are multiple ways and terms of buying in the stock market, this is standard practice by almost all bullion brokers and pawn shops.
Pawning Vs Selling Valuables
Whether you choose to sell or pawn your valuables, is completely up to you at our pawn shop North Scottsdale residents.  There are customers that need cash and quickly.  They choose to sell items outright to find their financial stability once again.
Although, for others the lack of cash is a temporary issue, and are not willing to sacrifice their belongings altogether.  They are just needing to get some fast cash, utilizing the equity in their valuables for a short term.  Above all, they will be able to satisfy the pawn loan within the 90 days easily, and once again have their valuables returned to them.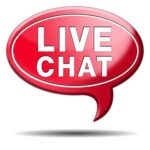 Click on the bottom right of the screen to contact an assistant via live-chat.  A staff member can answer your questions and start the paperwork on-line.  The associate will need you to send a few pictures of your valuables if you would like an estimate of its cash value.  However, we will need to assess it in the store to present an official offer. When you arrive at our pawn shop North Scottsdale residents, mention your live-chat to our associate, so you can pick up where you left off.
Gold, Platinum & Silver Items We Value
Bullion
Jewelry

Rings, Bracelets, Necklaces, Earrings, Pendants & Brooches
Diamond Jewelry ( or loose diamonds as well)

Scrap Gold, Silver or Platinum
More Items We Value at This Pawn Shop North Scottsdale
We are a pawn shop North Scottsdale can come to time and time again, for the most cash possible and in your hands in mere minutes.