Pawn Versace Designer Items
Belts, Watches, Jewelry, Shoes, Bags
When Gianni Versace opened his first boutique in 1978, he introduced a style like no other.  This line of haute couture is known for being intoxicating, whimsical and unapologetic.  Whether it's meshing unthinkable fabrics together, or exaggerated proportions, Versace continues to be a striking, vivid and empowering style like no other.  Moreover, the Versace flare for fashion extends and trends in more than just their clothing line.  North Scottsdale Loan and Gold knows beauty and value when we see it!  We offer cash to loan when you Pawn Versace valuables with us!  As long as it still retains a value of $200 or more, we can offer a collateral loan to you.
We present cash offers on the following Versace Items:
Watches
Jewelry
Shoes

Squalo and Chain Reaction Sneakers
Women's Pumps, Boots, Sandals and Flats
Men's Loafers and Boots

Handbags

Clutches, Shoulder Bags and Backpacks

Wallets
Leather Goods

Belt Bags, Phone Cases & Phone Pouches
While your loan is still active, we assure that your valuables will be safely kept in our locked vault.  Once the loan is satisfied, we gladly return your items back to you, in the same condition as received!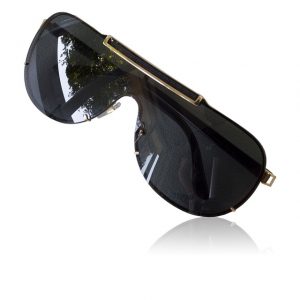 Valuation of Versace is the Key
In order to receive the highest and best cash offers around, it is essential to have a professional appraisal.  North Scottsdale Loan and Gold not only has a skilled staff, but also has the most advanced technologies to accurately assess valuables!  Therefore, we understand what it takes to appreciate value, offer the most cash possible and provide impeccable service!
To begin with, if you do not have any proof of authenticity, we will certify the authentication with the latest technology called Entrupy.   This system can verify the Versace brand in minutes, which is imperative to begin assessment.  After that, we look over the condition the item(s), and ensure it has aesthetic appeal.  This refers to the valuables, not being visibly worn, faded, scuffed or scratched.  Followed by, referring to the current market value, to see what kind of resale potential to expect.   With all three factors taken into consideration, we will present the highest cash offer possible to you! 
*To ensure that you are offered the most cash, here are some helpful suggestions to keep in mind.  Any receipts of purchase or certificates of authenticity are great to have.  In addition, any original boxes or packaging from the time of purchase also increases its value.  Furthermore, look over the items and make sure that you are presenting them in their best possible condition. 
Versace Loans Provide the Most Cash in Just Minutes
Our cash offers are by far, the highest and second to none!  North Scottsdale Loan and Gold is dedicated to providing the most cash to loan!  Our assessments are complimentary, after authentication is verified, and there is no obligation to accept our proposal.  Although, we are confident that our store can help you get the most cash possible when you pawn Versace with us!
Once an offer is accepted from us, we need two things to complete the loan process.  Quite simply, we require a valid and current Arizona ID and a few signatures to complete the paperwork.  After that last signature, we count out your cash right then and there.  From the time you arrive at the store, to the time you leave, can be as little as 20 minutes!
Click on the bottom right to connect to an assistant via our live chat.  We are happy to answer any questions and can start the process before you arrive to our store. 
Or you can text us at (480) 422-1826 with your questions and we will reply with the answers 24/7.
Terms of Our Cash Loans on Versace Valuables
All of our collateral loans are for 90 days.  You are welcome to pay off the loan at any time during the loan term.  If the loan is satisfied prior to the 60th day, your payment due will reflect a redemption discount because of it.  If you are unable to pay the loan in full by the end of the short-term loan, we can help there too!  With just the interest paid to date, we can extend your loan for another 90 days!  North Scottsdale Loan and Gold offers cash to loan with the goal of returning valuables back to you! 
Sell Versace Valuables and More for Cash
If you would prefer to sell your Versace items outright, we can do that as well!  We will offer the best cash offers on other haute couture lines as well.  For instance, we accept Prada, Christian Louboutin, and Louis Vuitton for cash to loan or sell to our store!